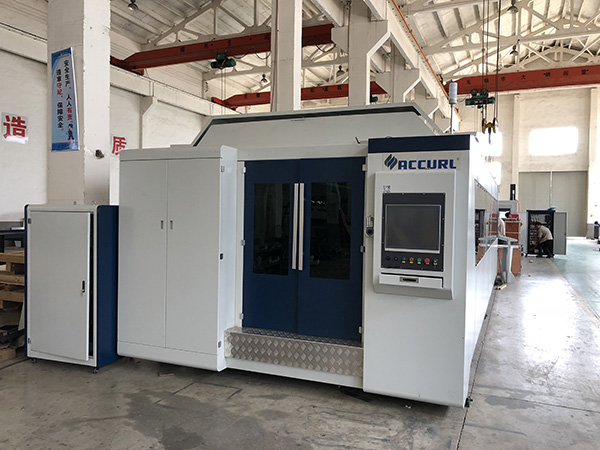 Spesifikasi
---
Cutting Area:1.5*3m, 3000*1500mm
Cutting Speed: 70m / min
Format Graphic Supported: DXF, DXP
Aplikasi: Laser Cutting
Kawontenan: Anyar
Cutting Thickness:0.1-16mm, 1-16mm
CNC or Not: Ya
Mode Pendinginan: Cooling Banyu
Kontrol Perangkat Lunak: Cypcut
Papan Asal: Anhui, China (Dharatan)
Certification:ISO, CCC
Warranty:1 Year, 12 months
Name:CNC fiber laser cutting machine
Model:EDGE-3015
Laser Power:2000W
Cutting materials:Stainless Steel/Carbon steel
Driving system:Servo MotorLaser
Gambaran Produk
---
Fiber lasers are the newest development in laser cutting. The laser beam is created by an active fiber and transmitted over a transport fiber to the machine cutting head. Fiber lasers are significantly smaller than CO₂ lasers and generate twice as much power from the same amount of current. A fiber cutting system is primarily suited for processing thin to medium-thick sheet metal. It also cuts non-ferrous metals (copper and brass).
CNC fiber laser cutting is are capable of processing various metal types and play an essential part in industrial and commercial activities.
Automobile manufacturing, car decoration
Its 50%-70% components are made by laser processing. At the same time, in terms of automotive decoration, laser cutting machine meets the needs of personalized customization with its flexibility, precision and adaptability.

Peralatan mekanik
The application of laser processing technology in the manufacturing of mechanical equipment includes laser welding, laser cutting, laser drilling, laser surface treatment, laser material increasing manufacturing and so on, in which laser cutting accounts for more than 70% of the total output of laser processing.

Peralatan listrik
Laser cutting machine in the electrical industry is mainly used for the appearance of sheet metal parts and assembly of electrical components, thin steel parts cutting.

Hotel kitchen equipment
The use of laser cutting technology in hotel kitchen equipment not only makes the processing speed, efficiency and cost low, but also improves the cutting precision of the kitchen utensils, improves the quality of the products, and shortens the production cycle.

Elevator equipment
Laser cutting technology has won the favor of the elevator industry with its extremely fast cutting speed and cutting quality.

Advertising logo
The beautiful billboard is made of laser technology, in the advertising industry, the use of fiber laser cutting machine is the most, light, sound, action and other magical effects of laser technology performance thoroughly.
Sheet metal making
Laser cutting machine has brought about a great technological revolution for sheet metal processing.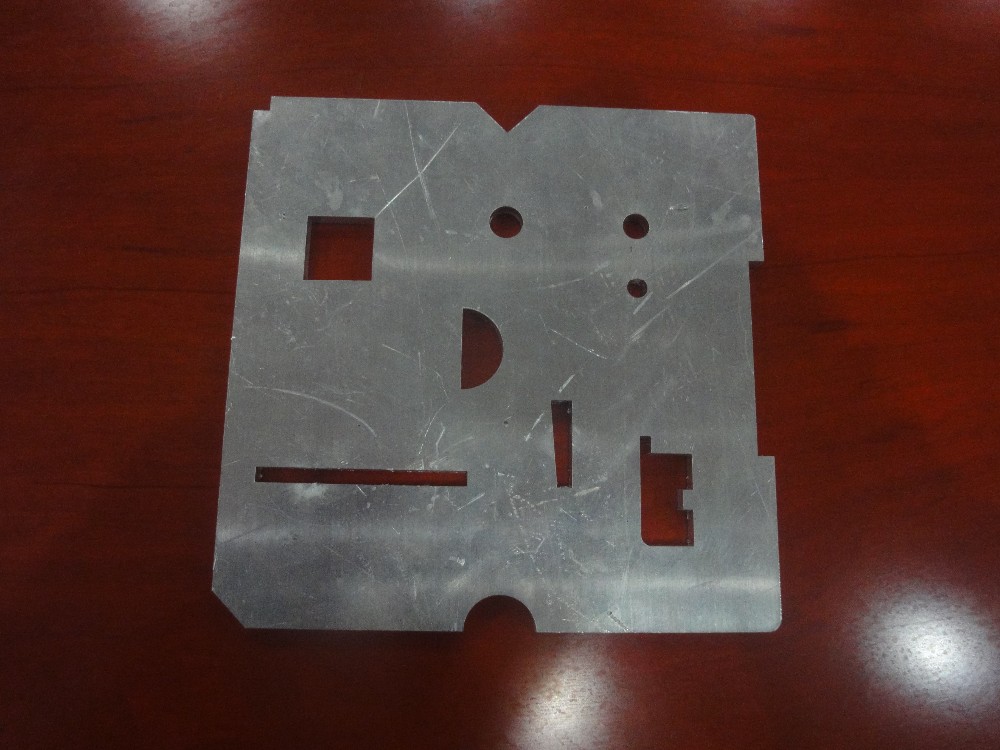 Specifications of ECO-FIBER-1530


Output Power

Cutting Area

Laser Gelombang

Kelangan

Max Speed

                                              Max Thickness

16mm(Carbon Steel)

10mm Stainless Steel

8mm Copper

Min Kerfs

Repeatability

Controller

Focusing

Drive mode

power consumption

Bobot

Floor space